WELCOME TO AIRSHIP CREATIVE

visual effects / simulations / 3d artist
Welcome to Airship, my humble freelance game art and Vfx shop specializing in the creation of pre-rendered and realtime art including modeling, texturing, shader/material creation, rigid body dynamics, fluid simulations, and visual effects. Well, actually Airship was my freelance art studio but now I work for Hangar 13 in Northern California.
You can email at ewan@airshipcreative.com
NEWS
December 4th, 2014: Hangar 13 was just announced and while I can't say much about what we're doing, I can share a few details. We are working on our own proprietary technology which is very exciting. We are also working on a game that I am very excited about - one of those games that I "play test" more than is probably necessary. :) The team is a remarkable collection of talented, highly experienced developers from around the world which has gelled into remarkably collaborative and efficient team. I can also say that I am humbled and honored to be part of Hangar 13 and can't wait for our first project to be announced. Stay tuned...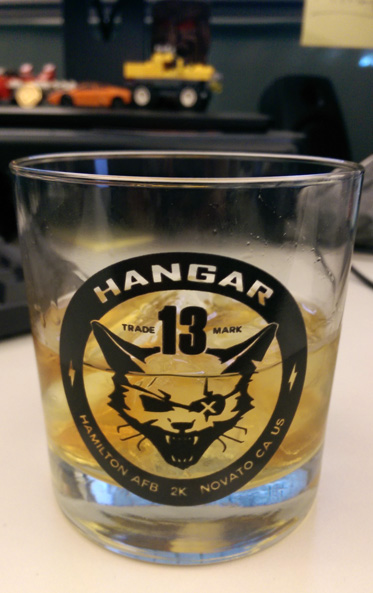 October 4th, 2014: My son and I were amazed by The Lego Movie. and I was particularly blown away by Animal Logic's VFX work. Feeling inspired, I fired up Houdini to work out how they did it. Here is a fun test of a pyro sim rendered in Legos. You can see the clip a short ways into the reel above.
October 13th, 2013: Well so long and thanks for all the fish! After a more than 5 year run at 2K Marin, the studio is no more. While that may sound dire, after a 3 day weekend, I have joined a new team that I can't say much about but suffice to say, it's an incredible group of extremely talented game developers. We're working on something very exciting so stay tuned for a big announcement next year.
August 27th, 2013: The Bureau: XCOM Declassified PC upresing intiative was an absolute blast. As the Project Lead, I had the pleasure of working with a group of fantastic aritists, extremely capable programmers, as well as the incredible folks at Nvidia whose support was instrumental in our success. We implemented many of Nvidia's high-end Physx/Apex features such as turbulence grids and jets, rippable and reactive cloth, GPU accelerated particles, and many other Nvidia and DX11 features. I also did my fair share of the FX (including the green reactor turbulence particles in the image below) and level art seen in the PC version of the game. Here is the link from Nvidia hilighting the team's work: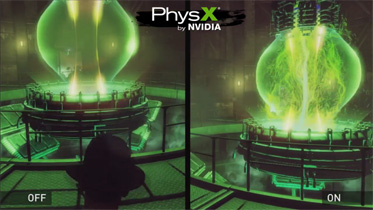 August 21st, 2013: Well, The Bureau: XCOM Declassified is on store shelves after three years in development and while the reviews are not what any of us had hoped, there are many things in this game that I am very proud of: the FX, much of the technical art, many of the advanced shaders, numerous key moments and spectacle events, as well as the PC sku upresing intitiative. The thing I am most proud of? Comically, it's the voice work of the Zujari that I recorded thanks to Adam, Jessica, and Maxim who invited me into the recording booth. When you hear a Zujari commander yelling commands at his minions, or the Zujari regulars barking feedback to the player, that was me and it was amazingly fun.
March 12th, 2013: Well that was surreal. So after working in a cushy interactive job for years, I decided to embark on an adventure and open a wine bar/art gallery. It was fun for a while but after a few years I decided to focus on game art so I sold the wine bar to a buddy of mine who renamed it The Press Club. Last night my wife and I were watching Portlandia, a comedy about our former home when The Press Club showed up center stage. Yes, I chose that crazy red paint on the walls. It made me miss Portland and our friends up there. Very cool to see it alive and bustling. Congrats Kevin!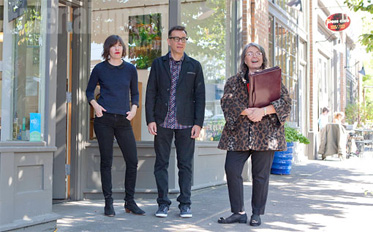 October 19th, 2011: It's been a busy time at work but I made some time to help out my buddy Jesse Sweet who won a spot in the Montreal Kino Kabaret Film Festival. I had 3 days to put together this digital matte / set extension shot at 1080p and had a lot of fun in the process. I'll post a link as soon as the Director posts the full short film. Congrats Jesse.
September 22nd, 2011: I've been noodling around with Houdini's rigid body dynamics. I like the procedural approach and the rigid body dynamics but wow, tough to adopt the fluid sim stuff after learning with FumeFX and RealFlow. We're currently exploring how best to use Houdini's strengths within our Unreal pipeline with mixed results.
January 12th, 2011: Happy New Years everyone. Hope your 2011 is off to a good start. I found this gameplay video on Vimeo that features a lot of my FX work on Bioshock 2. This guy caught some nice footage of some fun effects. Enjoy!
"At first blush, the visuals in BioShock 2 seem on par with those of the first game--but after carefully scrutinizing them, we saw many subtle improvements. Lighting has been polished up considerably, and the overall level of detail seems to have been increased, too. We're especially fans of the particle effects we saw both indoors and underwater." Kotaku.com | Gamespot.com
June 13th, 2010: Been noodling around with Zbrush and Mudbox to get better at creating high poly models. I still have a ways to go but it sure is fun. This guy was created in Mudbox and Max.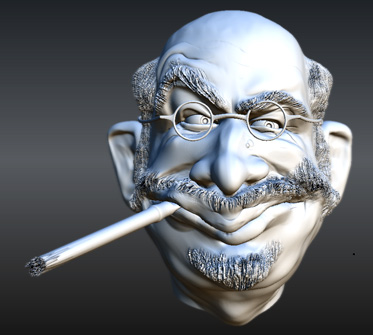 February 11th, 2010: Bioshock 2 was released this week to solid reviews and a metascore of 88.8 as of today. More importantly, people seem to really enjoy the game. It was a very wierd feeling opening up the box and seeing a project that I've been starring at for almost 2 years come to life in my livingroom. I am very proud of the game and am honored to be working with the extremely talented folks at 2K Marin and 2k Australia. Next up, GDC, a trip down under for a few weeks, Bioshock 2 DLC, and an NDA title that will make a lot of gamers happy when it's announced.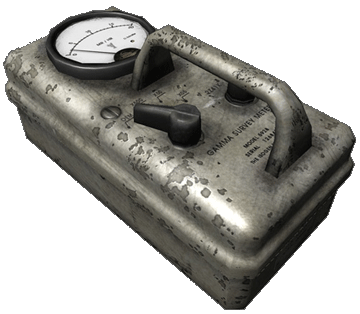 January 24th, 2010: Happy New Year! Hope you all had a fantastic holiday season. Thingsare starting to get very exciting as we approach the release of Bioshock 2. So far the media'sresponse has been extremely positive. I've said too muchalready, butneedless to say, we're all quite excited about the feedback we've received so far. With the game finished, I've been transitioning to Bioshock2 DLC as well as a very exciting new project in support of our friends at 2k Australia - a seriously talented bunch of dingo-eating, 'roo boxing devs of highest calibre. 2010 is shaping up quite nicely.